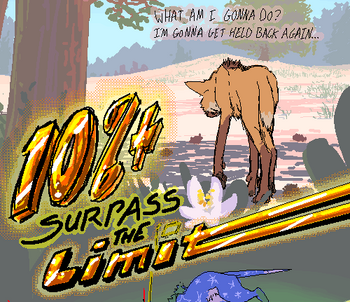 Located at:
http://www.nofna.com/index.php?chapter=10%251
In our year 2108, animal society is focusing on expansion. Branches of the fount of knowledge in the east now seek sunlight far to the west, along the coast of a briny sea. Civic centers bud among the wild population, and all not in accordance with the structure and order of society are displaced to its ragged fringes. Meander is a student of the young college here who must prove his worth in this unrefined land. When he construes a method to capture his society, his superiors, and himself, he only wants them all to take notice. His tutor is at work on rebellious experiments meant to make something of the culturally poor land, and is not so easily satisfied. When Meander draws a dangerous corollary between their work, he risks everything and everyone in order to preserve the spirit behind his own good intentions. But is he right? Society is concerned with this, and forges an unexpected revolution out of the meaning of his greatest art. 
(From http://www.nofna.com/summary/50.php )
Characters
Edit
Major Characters
Edit
Minor Characters
Edit
See List of Minor Characters in 10%+.
Plot Summary (Spoilers)
Edit
Write the second section of your page here.